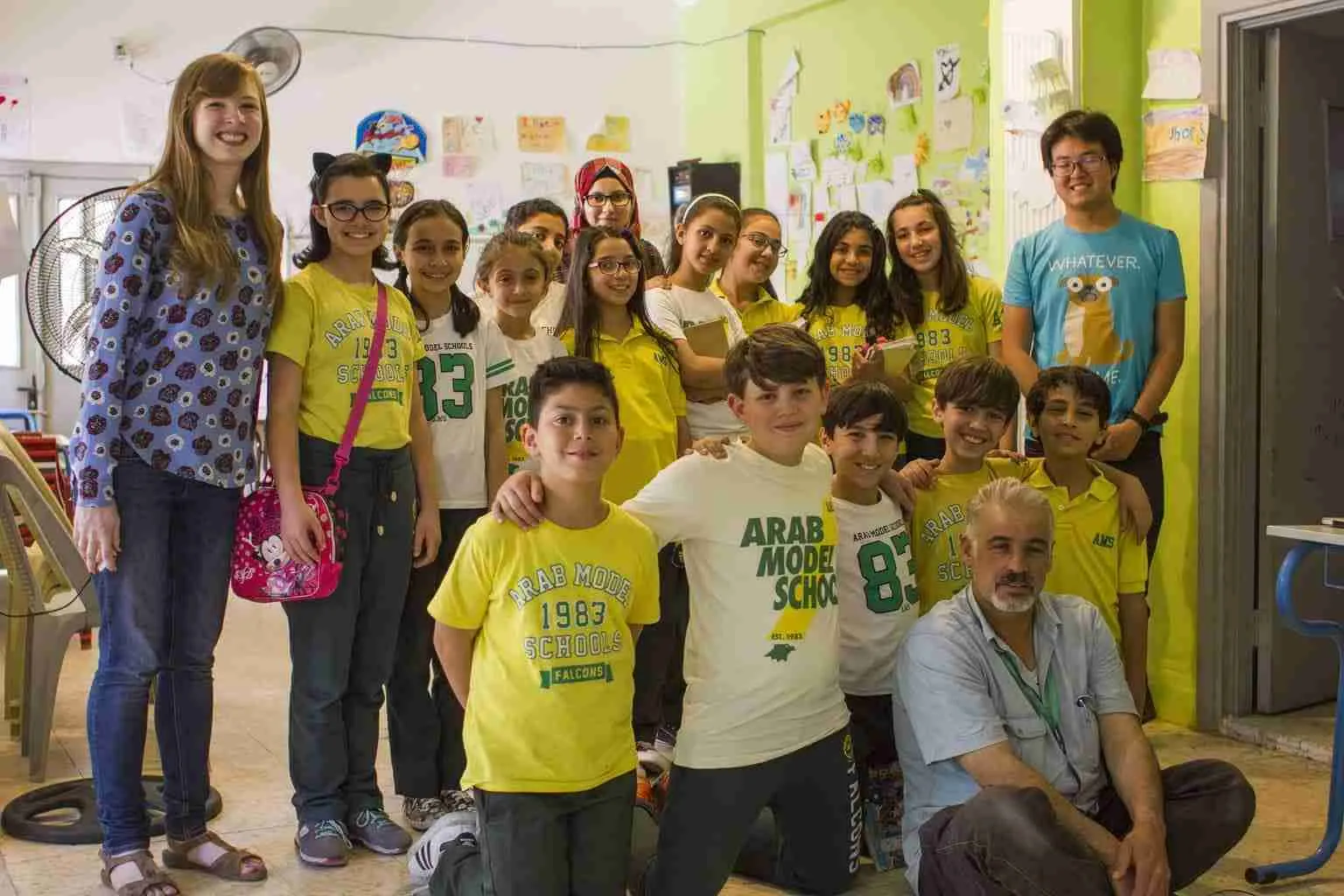 CRP is always happy to welcome visitors interested in learning more about our work and the issues facing refugees in Jordan. This week, the visitors we welcomed were an impressive group of fifth and sixth graders from Arab Model Schools in Amman. The students came not just to learn but also to contribute; they brought with them several boxes of books and toys to donate to our community center.
The visit was coordinated by teacher Mais Alshwiki. Through the school's international
department, Mais led a donations drive for World Book Day, which was on April 23. Students donated favorite books, as well as some toys and coloring books. The books are a mix of Arabic and English, and we're excited to incorporate them into our After School Club, where story-time and English lessons are already popular.
Mais highlighted to the students that they were not just donating
their books; they were sharing them with other children. Mais explained that the students "prepared the donations' boxes and raised awareness about how it is important to share rather than donate what they have." She said about the donations, "We would love to be given the opportunity to deliver the donations through you to those in need for better education, better life, and a smile."
The students delivered the donations in person and had the opportunity to ask CRP staff and volunteers about their work and about refugees in Jordan. The staff encouraged the children to remember that refugees are, first and foremost, individuals, with their own unique stories and aspirations. The students expressed interest in continuing their connection with CRP and potentially returning as volunteers in the future.
Thanks to Arab Model Schools for your support of CRP and urban refugees in Amman!